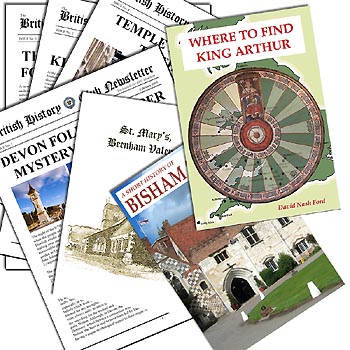 Publishing with NFP



We publish small print runs of our own books and booklets, usually surrounding the history of 'Dark Age' and Saxon Britain or the local history of the Thames Valley. Our popular title, 'Where to find King Arthur', is still available.

We can design and, if required, research and write short booklets on many historical subjects, particularly histories and guides for historic places or buildings, such as churches or hotels. We can also undertake work on children's reference titles. Why not check out our 'Early British Kingdoms for Kids' and 'Royal Berkshire History for Kids' websites. Newsletter and magazine type publications are particularly popular with clubs and societies. For example, we produce a regular newsletter for the US-based British History Club.

We can also produce your publication in electronic PDF or HTML format for distribution on the Worldwide web or CD-ROM.

Please e-mail us if we can help you with your project.